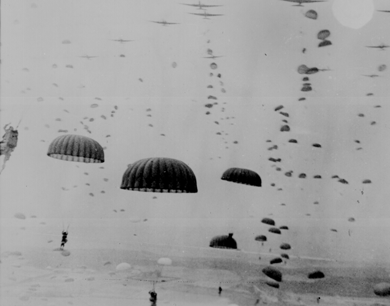 Lots of new college graduates get thrown at sales jobs. Almost none of them planned on a sales career. But sales forces have a persistent need for new recruits, vague qualifications, and the promise of solid income – and that's a happy combination for many new grads, freshly sobered to economic reality and (more often than not) student loan obligations. Hiring firms harvest thousands of these new graduates, give them a bit of (often horrible) training, and deploy them into the sales force's trenches. The bravest go over the top, many to be cut down in a hail of bullets. Call it the Anthem for Doomed Sales Youth.
The best business schools hum accompaniment by ignoring the relevance of the sales function. No matter the US$800 billion spent annually on the sales organization, or its 20 million-large work force in the US alone – top business schools allocate scant attention to sales-related education. Their few professors dedicated to sales do their work in an academic ghetto, in the bleakest corner of the Marketing department. It may be no small luxury for elite academics, spared the indignities of the sales organization's front-line chaos and its suspect data. But they're not doing students, or businesses, any favors by sending graduates to the front lines with such little exposure to sales.
Some might argue that this disconnect – between top B-schools' focus on sales and the market demand for capable sales resources – wont last forever, since even the academy responds eventually to market forces. A more compelling question might be: Who is stepping into the breach left unaddressed by top B-schools in sales education? Here are two answers we've learned about recently, one impacing undergraduate education, the other at the graduate level.
National Collegiate Sales Competition (NCSC)
The National Collegiate Sales Competition (NCSC) is a 12-year old event featuring student role-play competition staged by Kennesaw State University's Cole College of Business. The 2011 annual competition concluded just a week ago. Within spitting distance of Civil War battlefields outside of Atlanta, the event brings together a ragtag confederacy of business schools billed as the "most elite University Sales Programs in North America." Judging by the roster of schools few of these "most elite" will be troubling the top-tier business schools' place atop the annual rankings. The roster's 60-plus institutions include the heretofore-unknown-to-the-author Aurora, Bloomsberg, Bryant, Campbellsville, Nicholls State, Plymouth State, Salisbury, and Widener Universities, but also some much larger schools including Florida State University, whose excellent Sales Institute is a Sales Management Association partner. Only a third of the NCSC schools are ranked in Business Week's top 100 undergraduate business schools, including just two top 20 schools – Indiana University (#18), and Babson College (#20).
You'd never know it based on the roster of blue chip corporations queued as NCSC sponsors: 3M, ADP, Aflac, Fedex, HP, State Farm, Verizon, Xerox, and many others who provide financial support to the NCSC or its participating schools. They get front row seats for the competition and first crack at potential sales recruits. Spend even a few minutes with recruiters, student participants, or faculty from participating schools, and it's clear to see why this event is growing. I attended a qualifying competition at Florida State earlier this year, and was stunned by the commitment of sponsoring firms, the enthusiasm, competitiveness, and quality of the student participants, and the overall seriousness of the endeavor. Clearly, sponsoring firms get a strong ROI from their involvement; recruiters from these firms actually gush about the quality of new sales hires from undergraduate programs with sales centers like those that compete at NCSC. Students are making out like bandits too (compared to their peers) – 70% of competition participants get job offers.
Should sales training have a place in the larger context of undergraduate education? It's a question sure to raise the hackles of some traditionalists. Our opinion is that business schools, including undergraduate schools, ignore sales at their own peril given the sales function's importance to the constituencies they serve. But we wouldn't suggest replacing the Classics department with sales training, even if it might keep a few Classics majors from going Baroque in the post-graduate job market.
Sales Education in Graduate Schools: The Kids Are All Right
If top business schools are indifferent toward undergraduate sales education, their interest actually diminishes at the graduate level. Those top MBA programs that address sales at all provide an emphasis a la carte, with elective offerings sure not to distract from Marketing's center-of-the-plate status. Like a drunken uncle at a Baptist reception,the graduate student hoping to indulge an enthusiasm for sales management will not find much to slake their interest, and will raise more than a few eyebrows in the process.
Which is just what MIT Sloan's students seem to be doing, by staging a sales conference. That's right, I said students. Unencumbered by parental supervision or faculty involvement, MIT's graduate B-School Sales Club is running what appears to be an excellent conference on the topic "Selling in a New Normal" (6 May, Cambridge, MA). Entirely student run, the conference will raise money to support a student sales competition called the Bold Sell Competition, at which gradute students from other top-tier global B-schools (including Harvard and INSEAD) engage in a role play based selling competition. We think this event is remarkable; in fact, we were excited enough by the whole shebang that we signed on as a conference sponsor, and will moderate a panel discussion there on the topic of Sales Management ROI. Perhaps MIT's pluky B-schoolers have engineered a way to put sales and sales management on the agenda at top graduate business schools, where it belongs. With or without adult supervision.