Salesperson Learning Preferences

This research investigates how salespeople prefer to learn, and the effectiveness of various learning delivery approaches. It examines training modalities such as in-the-field coaching, online courses, and classroom instruction, as well as more specific communication media such as web, print, video, and mobile applications.
Specific questions addressed include:
What technologies, delivery methods, and modalities are used by sales organizations to train and develop salespeople?
Are there generational differences in how salespeople prefer to receive training information?
What impact do various learning delivery approaches have on sales productivity, and firm performance?
What are sales management's priorities in developing sales force learning programs?
What practices yield the best return on training investment?
Condition of Participation
Research participants are asked to complete an online survey lasting approximately 10 minutes, and may optionally elect to participate in a brief telephone follow-up interview.
Participation Eligibility
The study is open to salespeople, or management practitioners responsible for developing, supporting, or managing a sales force, employed in a firm with at least 10 direct-employee salespeople. Target management participants are involved in learning and development, planning, sales effectiveness, general management, sales leadership, or talent strategy in their organizations.
Benefits of Participation
A copy of the findings report on this research topic
An invitation to a Sales Management Association webcast in which summary findings are presented to our audience, in April of 2017
Research underwriter Allego has generously provided an additional incentive for eligible participants. Allego will make a US$5.00 donation for each completed survey to your choice of one of three charitable organizations
Research Timeline
Research closes in 15 February 2017
Research report is expected to publish February 23, 2017
Confidentiality
Survey results are only reported in aggregate, and never in a way that would compromise the identity of any single respondent. All individual respondent data are treated with strict confidentiality, and will not be distributed.
Research Underwriting
This research is made possible in part through the underwriting support of Allego.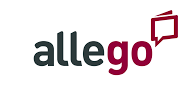 Take the survey