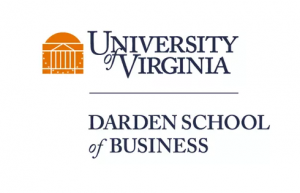 This event is at capacity. Wait list placement is available, please inquire at support@salesmanagement.org.
A select group of the world's most elite sales academics and practitioners meet to discuss innovative research and best practices in sales organizations at the biennial Thought Leadership on the Sales Profession Conference. University of Virginia's Darden School of Business hosts the 2023 edition of this event at their Arlington, Virginia executive facility near Washington, DC.
The Sales Management Association sponsors and helps produce the conference, as it has since the inaugural 2011 event. Founded by conference chairs Professors Michael Ahearne (University of Houston) and Tom Steenburgh (UVA Darden), the event maintains a tradition of considering the issues most critical to the sales function, against the setting of the world's most elite business schools. The conference was held previously at Harvard Business School, Columbia Business School, HEC Paris, and the Stanford Graduate School of Business.
The conference is invitation only, and registration is strictly limited due to capacity constraints at the conference venue. Sales Management Association has an allotment of invitations and encourages our members and friends to indicate interest in attending using the form on this page.
Visit the conference web site here.
Highlights of the 2023 conference include:
Keynote from Jim Lecinski, best-selling book author (Winning the Zero Moment of Truth. The AI Marketing Canvas), Professor at Northwestern University's Kellogg School of Management, and former Vice President of Customer Solutions at Google.
Keynote from Michael Lenox, world-renowned social scientist, an expert on digital transformation, and Professor at the University of Virginia.
Plenary panel discussions featuring senior sales leaders from some of the world's best-known companies, debating and discussing critical issues such as disintermediation of the sales force.
Leading sales scholars from schools such as Harvard, Yale, Columbia, London School of Business, and HEC Paris give TED-style talks about their research. Speakers will discuss topics such as how advances in technology such as generative AI fit within a sales organization's strategy, how hybrid sales forces can be effectively designed and managed, and how online channels can be deployed to complement the sales force.
Indicate your interest and request an invitation using the form on this page.