Top performers in sales organizations are recognized, applauded, and held up as the standard? to aspire to by other members of the sales team. At quarterly or annual sales events, the leaders are recognized for their revenue performance and growth. Metrics, in other words, are the standard bearer of success. However, what is not recognized ? and what the sales numbers don't show ? is the behaviors that fuel the top-performers? success.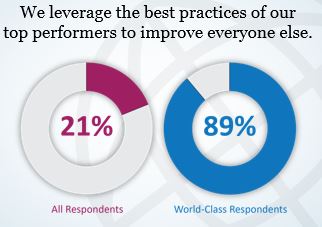 Top performers at sales organizations are successful because of their behaviors and strategy. Regardless of their specific role, their market, or the complexity of their offer, sales people must create opportunities, manage their future opportunities, and build and maintain customer relationships. Those who are at the top of their game achieve better results because of how they connect with their customers? concepts and work within the buying dynamic that their customers present.
The dilemma for all of us in the sales world, is therefore this: We can quantify performance, but quantifying the behaviors that lead to success is much harder. To examine behaviors, we must identify the sales activities and the behaviors that have a direct relationship with driving metrics, such as new account acquisition, quota achievement, and customer retention.
To address the challenge, and to give the sales industry a way to quantitatively capture and measure behaviors that lead to sales success, the MHI Research Institute (formerly the Miller Heiman Research Institute) has been conducting research for twelve years in an industry-leading study, the MHI Sales Best Practices Study. The study captures the behaviors and practices that lead to World-Class Sales Performance by analyzing the collective excellence of the top performers.
In addition to identifying the behaviors and practices that lead to World-Class Sales Performance, the study results provide data used in benchmarking, and because it's an annual study, the MHI Research Institute is able to compare trends, year-to-year.?

The research is conducted globally, in multiple languages. The 12th annual study is now open for participation, and it runs until November 30th. Participants receive first access to the full study results, which are released in the Q1 of 2015, and they'll receive some of the latest research notes from the MHI Research Institute.
To join the study, go online to participate. The study takes approximately 20 -30 minutes to complete.