About our Underwriters
The Sales Management Association's underwriters provide financial, content, or media support to our global community of sales leadership and support professionals.
Become an Underwriter
Become an underwriter and support the only global, cross-industry association focused on sales management and sales operations. Request additional information about underwriting programs by emailing support@salesmanagement.org.
Anaplan is driving a new age of connected planning. Large and fast-growing organizations use Anaplan's cloud platform in every business function to make better-informed plans and decisions and drive faster, more effective planning processes.
Connect your corporate strategy to sales execution with Anaplan for Sales. Increase sales performance with territory design, quota allocation, and compensation plans designed to drive the right outcomes all using one platform.Anaplan for Sales offers:
Sales Incentives. Maximize selling time by increasing the speed and accuracy of your compensation payouts.
Sales Planning. Get your sales plan delivered on time, with less effort.
Sales Insights. Deliver accurate, trusted sales forecasts.
With Anaplan, quickly analyze sales outcomes and continually fine tune plans, while keeping your reps focused.
Axiom Sales Force Development delivers customized training and management development programs to leading sales organizations. Developed over three decades, Axiom's programs define leading edge sales performance improvement.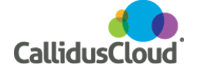 Callidus Software (NASDAQ: CALD) helps clients consistently deliver sales results.Callidus' Sales Performance Management (SPM) software applications and servicesmanage the entire sales life-cycle from sales on-boarding and accreditation, to deployment and communication, to incentives and rewards, to talent development.
Companies use SPM solutions to optimize investments in sales planning and performance, specifically in the areas of sales and channel quota, coverage, and incentive management. SPM solutions enable businesses to achieve new insights into the principal levers that drive sales force performance and specific business objectives, so they can repeat sales successes for more sustainable, predictable sales growth. Sales performance programs are key vehicles in aligning sales and channel partner goals with top business objectives.

Corporate Visions is a leading messaging and skills consulting and training company. Global B2B companies come to Corporate Visions when they want to develop and deliver messaging, content and skills that are research-backed and tested and proven to drive success in the most important moments in the customer lifecycle.
With products and services rooted in decision-making science not best practices Corporate Visions customers build and deliver marketing and sales conversations that address why buyers buy rather than how sellers sell. In conjunction with academic research partners, Corporate Visions develops and conducts its own original research simulations designed to answer the most critical questions buyers are asking as they make vital decisions: Why should I change? Why should I pick you? Why should I buy now, not later? Why should I stay with you? Why should I do more with you?
With research informing methodology, Corporate Visions excels at helping clients:
Create Value by breaking through status quo bias and differentiating your solutions from competitors
Elevate Value by building a more effective business case to justify executive decisions
Capture Value by maximizing the profitability of each deal as well as customer lifetime value
DocuSign is changing how business gets done by empowering more than 250,000 companies and 100 million users in 188 countries to sign, send and manage documents anytime, anywhere, on any device, with confidence.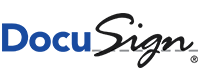 DocuSign replaces printing, faxing, scanning and overnighting documents with the easiest, fastest, most trusted way to make every approval and decision digital.
Organizations of all sizes and industries are accelerating contracts, approvals and workflows with DocuSign's Digital Transaction Management (DTM) platform and eSignature solution. DocuSign keeps life and business moving forward.

Highspot helps sales teams increase conversion rates and generate more revenue faster. From sales content management to pitching and analytics, the Highspot platform delivers enterprise-ready features and platform integrations in a modern design that sales reps love. Using Highspot, sales teams are able to stay connected to the best-performing content for each opportunity, customize and optimize their content, and more effectively engage with customers and prospects. With nearly 90% average monthly recurring usage, Highspot is delivering on the promise of sales enablement.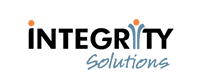 Integrity Solutions develops the hidden potential in your team.We help our clients win more customers, keep more customers, and grow profitable revenue.
We help organizations align attitudes and beliefs around a customer-focused strategy so they can increase sales, strengthen customer relationships, maximize productivity, and retain the best talent. Our values- and ethics-based approach to sales and service has been the competitive advantage for leading organizations around the world.
MindTickle is the leading sales readiness platform that gives you the power to ramp up new reps faster, coach them effectively, keep them up-to-date and create a culture of sales excellence.
Optymyze helps companies improve sales force and sales operations performance with its award-winning enterprise cloud applications and business process management services. Optymyze Sales Performance Management helps companies align sales goals and compensation; efficiently execute sales strategies; drive greater sales results, faster; and gain visibility into sales performance. With Optymyze Sales Operations as a Service, clients turn sales operations into a strategic business advantage through agility, innovation and continuous improvement. Optymyze was named a Leader in the 2016 Gartner Magic Quadrant for Sales Performance Management and has been recognized for its innovation and service delivery by Ventana Research.
Oracle offers a comprehensive and fully integrated stack of cloud applications, platform services, and engineered systems. With more than 420,000 customers including 100 of the Fortune 100 in more than 145 countries, Oracle provides a complete technology stack both in the cloud and in the data center. Oracle's industry-leading cloud-based and on-premises solutions give customers complete deployment flexibility and unmatched benefits including application integration, advanced security, high availability, scalability, energy efficiency, powerful performance, and low total cost of ownership.

Qstream is a sales capabilities platform that combines performance analytics, coaching optimization and knowledge reinforcement in a powerfully simple mobile enterprise solution. Driven by science and data, Qstream is used daily by top companies in life sciences, technology and financial services (Pfizer,Linkedin and Mastercard) to optimize sales team performance at scale — with impact to the bottom line.

TerrAlign is a leading provider of solutions geared towards Sales Resource Optimization (SRO). Simply stated, this is getting the most out of the sales force you have. Successful companies often are particularly proficient at achieving more with less.
The TerrAlign Group, through its software and consulting services, transforms sales forces by balancing sales, potential, or work among every territory. This territory optimization technology delivers a balanced sales force with more manageable territories, more motivated representatives, and higher sales performance.
TimeTrade helps leading brands optimize engagement through all phases of the customer relationship. TimeTrade's intelligent appointment scheduling platform harnesses the power of artificial intelligence to improve meeting scheduling strategies through real-time customer insights and actions, producing better meetings and higher growth businesses, with TimeTrade customers outpacing their peers by nearly 3X. Tens of thousands of businesses — including leading global banks, retailers, and software companies — use TimeTrade's Appointments-as-a-Service platform to deliver the personalized attention expected by today's on-demand consumers.
Vantage Point is the leading training and development company focused exclusively on sales management. Based on the groundbreaking research in our best-selling book, Cracking the Sales Management Code, we are redefining sales management by deploying simple but powerful frameworks that finally put sales managers in control of their sales forces' performance. We have been particularly successful in partnering with large global corporations, where we replace stale coaching models with a powerful sales management methodology. We simplify sales managers' lives and empower them to lead by providing intuitive, straight-forward insight into the levers and pulleys that actually drive sales performance.

Xactly's vision is to change the world of incentive compensation. Every day, manual and homegrown systems limit businesses success and agility and instead of enabling business to grow, these systems prevent them from fully capitalizing on all opportunities. Xactly helps companies optimize their team's performance, so that they no longer miss opportunities in the marketplace. Companies improve the motivation of their employees, and avoid having a misalignment between corporate goals and employee focus. This is all done with an enterprise-class, cloud-based, incentive compensation solution for employee and sales performance management that easily automates the entire process of incenting employees.