About our Underwriters
The Sales Management Association's underwriters provide financial, content, or media support to our global community of sales leadership and support professionals.
Become an Underwriter
Become an underwriter and support the only global, cross-industry association focused on sales management and sales operations. Learn about our audience here. Request additional information about underwriting programs by emailing support@salesmanagement.org.

At Ascent Cloud we are passionate about helping sales and customer-facing teams improve each and every day. By leveraging our industry-leading products we are able to help drive productivity with geolocation (Geopointe) and performance management (LevelEleven), and provide end-to-end solutions to our 1,800+ customers. Elevate your business with software built for the modern team.

Business Efficacy helps clients collapse the time between strategy development and results. We believe sales performance boils down to what matters most for your business and driving the few, high-impact actions to get you there. We help sales managers and leaders define what their true performance actions are, get the right actions happening in the field, and equip them to sustain performance. Every solution is built with sales management effectiveness in mind. We believe sales management is the key leverage point for driving behavior change within the sales organization.

eSpatial helps businesses transform sales productivity through mapping software. We pair advanced territory re-alignment tools with geographic data analysis. Together, these tools help you optimize your sales resources, resulting in higher revenue and lower costs. eSpatial has been helping businesses better understand their market and customers since it launched in 1997, and now works with major brands like FedEx, Henkel, Coca-Cola and more.

Freshworks provides innovative customer engagement software for
businesses of all sizes, making it easy for teams to acquire, close, and keep their customers for life. Freshworks SaaS products provide a 360 degree view of the customer, are ready to go, easy to use and offer quick return on investment. Headquartered in San Mateo, Calif., Freshworks' 2,500+ team members work in offices throughout the world.
Founded in October 2010, Freshworks Inc., is backed by Accel, Tiger Global Management, CapitalG and Sequoia Capital India. The company's cloud-based suite is widely used by over 150,000 businesses around the world including the Bridgestone, Honda, Hugo Boss, University of Pennsylvania, Toshiba and Cisco.

Businesses run on documents. At Conga, we help create, negotiate, execute and manage documents, contracts, and processes, so you can focus on driving business and revenue faster. No other company matches our end-to-end Digital Document Transformation Suite – we offer the most complete product to nearly 11,000 customers in 85 countries.
MindTickle offers the industry's most comprehensive sales enablement solution for closing knowledge and skill gaps found in customer-facing teams. Organizations across a wide range of industries use MindTickle's award-winning platform to train, coach and align their teams to make end users and their managers more effective.
OpenSymmetry is a global consulting company that specializes in the planning, implementation and management of sales performance management (SPM) solutions supported by the industry's leading technology suppliers. Since 2004, OpenSymmetry has enabled its customers, ranging in size and industry, to achieve greater operational efficiency and get better sales results.
With seven consecutive years on the Inc. 5000 list of the fastest-growing private companies in America, OpenSymmetry has successfully delivered over 1,500 projects around the world. Headquartered in Austin, Texas, with offices in the United Kingdom and India, OpenSymmetry has twice been recognized as one of Inc. Magazine's Best Workplaces.

Salesforce is the global leader in customer relationship management (CRM), bringing companies closer to their customers in the digital age. Founded in 1999, Salesforce enables companies of every size and industry to take advantage of powerful technologies — cloud, mobile, social, blockchain, IoT, and artificial intelligence — to connect to their customers in a whole new way. The Salesforce Customer 360 includes industry-leading apps spanning sales, service, marketing, commerce, and across every customer touchpoint.
Salesforce is headquartered in San Francisco with over 40,000 employees globally, is currently #240 out of the Fortune 500 (2019), and is publicly listed on the New York Stock Exchange as CRM (2004).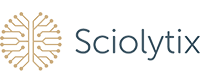 We believe the sales organization is the heart and soul of the company. Yet there are few tools that provide data-driven decision support for executive Sales leadership offering a comprehensive view into the abilities of the reps on the front line who are the people the company lives or dies by.
We've sold. We've run sales organizations, large and small. And we've coached and developed thousands of sales pros. Collectively we've lived, eaten, and breathed Sales for more than a century.
So, we get it.
We designed and developed the UPtick ™ platform to give sales organizations the insight to know who has the "right stuff" to be successful, reduce time to ramp, and improve overall effectiveness of the team.
The UPtick ™ platform was borne out of a need for a better, smarter, more effective way to understand and improve sales productivity — developed by a team with a deep understanding of what it takes to succeed in Sales.
We've lived it! We get it!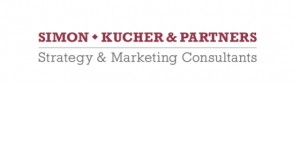 Simon-Kucher & Partners is a global consulting firm specializing in TopLine Power, which encompasses strategy, marketing, pricing, and sales. Founded in 1985, the company now has more than 1,100 professionals in 36 offices worldwide. Our practice is built on evidence-based, practical strategies for profit improvement via the top line. Simon-Kucher & Partners is regarded as the world's leading pricing advisor and thought leader.
VantagePoint is the only agile sales performance company delivering diagnostic-based training and consulting solutions — all grounded in the latest academic-led, agile sales research. The VantagePoint proprietary Agile Sales & Coaching Platform includes an agile diagnostic that identifies the behaviors and unique situations your sales managers and salespeople face in the customer's journey. Leveraging your company data, you will know the behaviors and strategies your high-performing managers and sellers use to win in each specific selling situation. With VantagePoint, you will equip all your managers and sellers to be situationally fluent, to execute each unique interaction in the buyer's journey like your top-performers. Our mission is your performance, we are VantagePoint Performance and we are agile to the core!
Vidyard GoVideo ® is the easiest way for your sales reps to record and send videos, and identify their most engaged prospects. Reps can record their own personal videos or select from a library of pre-existing content from across the organization, and send them from the tools they already use everyday. From cold prospecting to product demos, GoVideo helps sales teams generate more pipeline, qualify more opportunities, and close more deals.