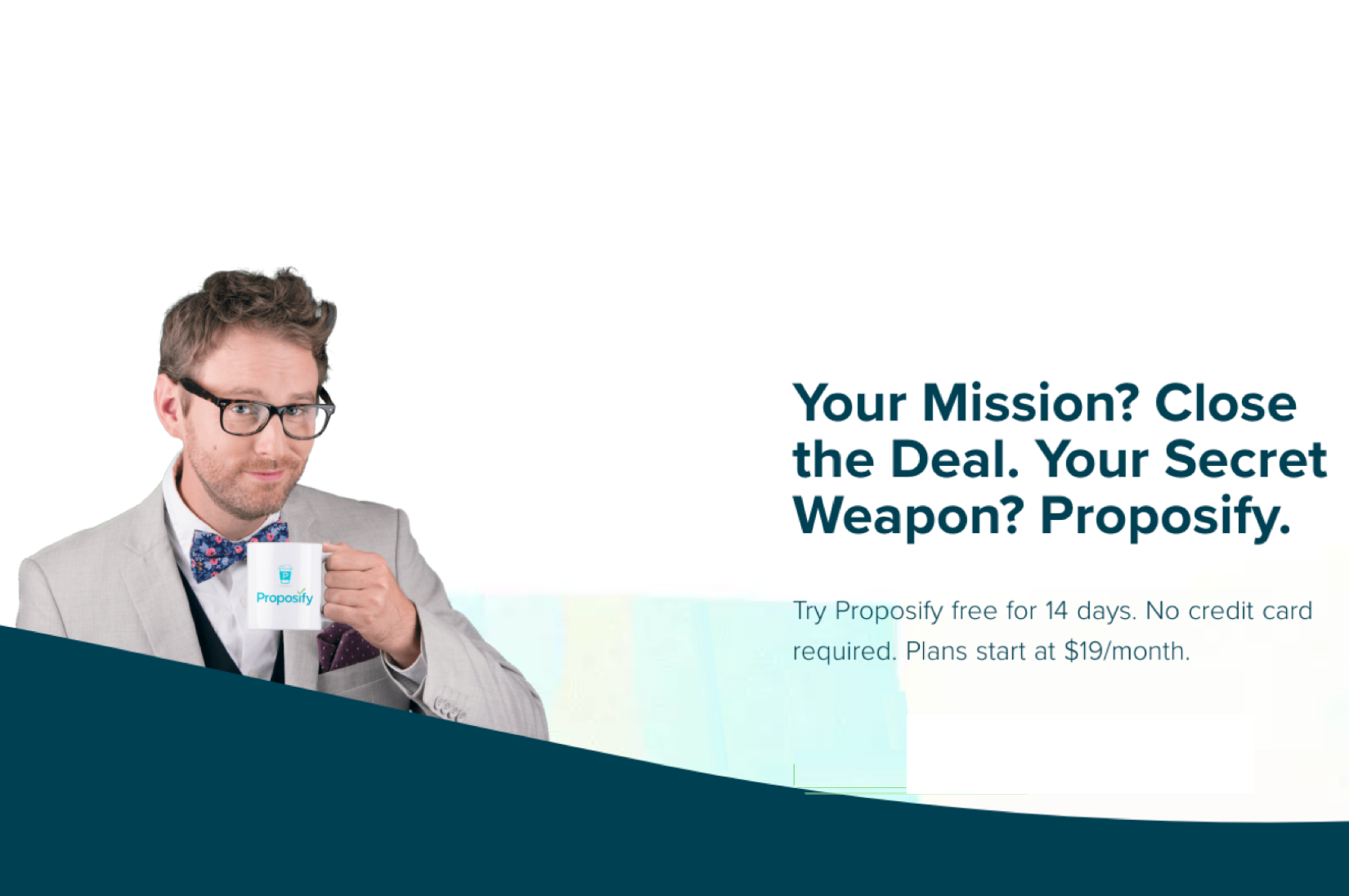 Proposify
Transform your sales team into a closing machine with the business proposal software that streamlines the creation of quotes, contracts, and other sales documents.
GET MORE DONE. CLOSE MORE DEALS. Less is more when it comes to admin time. Proposify improves sales productivity by automating the proposal process so your team spends less time creating proposals and more time selling.
ORGANIZE YOUR TEAM. Bring control and consistency to your proposal process. Proposify keeps everything organized and in one place so your team can easily access whatever they need to create and send a proposal quickly. Meanwhile, you manage their activity with roles and permissions, commenting, and tracking through version history.
TRACK PROPOSALS. Waiting to hear back after you send a proposal can be agony. We notify each of your sales reps as soon as their lead opens their email, reads the proposal, comments on anything, and (most importantly!) accepts the deal. Now you can stay on top of sales and your team's success, no questions asked.
Exclusive Member Benefit
Members receive a discount of 20% on all Proposify plans.
Please login to redeem benefit.