You probably know what it is, but do you know why the Cloud matters to your sales organization?
The Cloud has changed how buyers buy, how employees work, and how sellers go to market. Everything is faster. There is an expectation of instant gratification. With this shift, the way we think about selling and sales management must evolve.
Technology has a significant impact on people management. In our webinar, Managing the Cloud-Enabled Salesforce, Bob Sanders, President & CEO of AXIOM Sales Force Development, points out that workforce requirements have shifted so that even the least-technical product offering demands a level of technical aptitude? as a job requirement. More data insights are fantastic, but we must raise the game in order to effectively utilize it.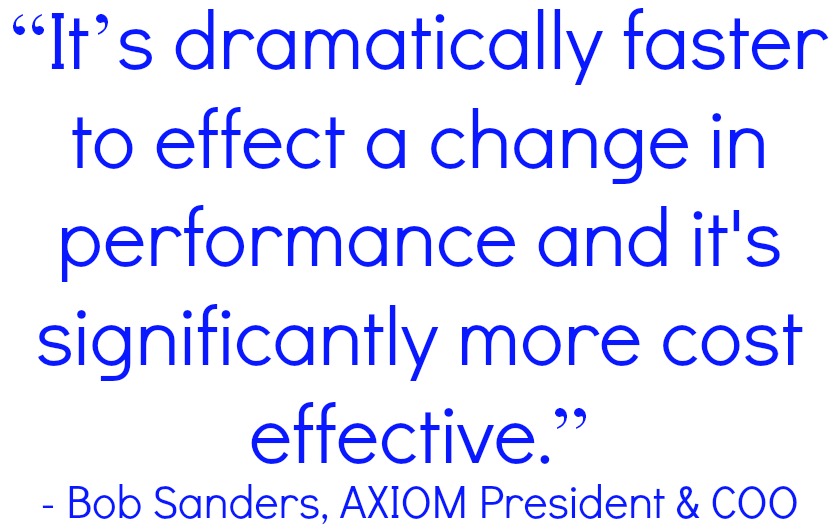 Managers shouldn't underestimate the sales force's hunger for technology adoption. Dustin Sapp, president of TinderBox, points out that we already leverage cloud technologies in our personal lives to do everything from storing music to home security. Why should the work environment be any different? In order for your best salespeople to improve, they need more advanced, faster-paced skills training. They can be coached very quickly if they get the right training and coaching at a pace that challenges them!
Beyond skills training, salespeople must also be coached to use the data effectively to their advantage. Adam Gilberd, senior area vice president of commercial sales at Salesforce.com, tells us that Account Executives who are coached well are 30% more likely to hit their number. Managers need to coach people so that they avoid the pitfall of analysis paralysis? and lead them to use technology to be more effective. We won't be able to leverage technologies to their full extent unless salespeople understand and promote CRM tools. Achieve their buy-in and suddenly managers are out of the nannying business and free to spend their time on more valuable activities.
Contact information, deal approvals, intel from peers? it's all available in real-time! In the webinar, Bob Sanders paints a picture for us of a cloud-based virtual war room around a key opportunity. Team members are able share invited to see account information, tasks can be assigned, systems automatically alert managers to red flags and it's all available in one place, in real-time, without anyone ever being in the same room. What would have been time and cost barriers just 5 years ago no longer exist! With the rise of mobile devices and social networks, a salesperson well-versed in technology has a significant competitive advantage over those who cling to traditional methods.
Be sure to join us for more on the topics facing sales managers today at our 2014 Sales Force Productivity Conference.
View our recent webinar (free Basic member registration required).