Does sales manager training fail to deliver expected results at your organization? Perhaps change happens for a brief period of time, but before long, things go back to the way they were before the training. If this sounds like your organization, you are not alone. In fact, disappointing sales manager training results are all too common, but what's to blame? Is the training model itself at fault? Is the content irrelevant? Or is there something else causing the disconnect between sales manager training and results?
While there are multiple possible reasons sales manager training doesn't stick, a guaranteed way to doom your sales manager training is to implement the training without a change management strategy. Without a change management strategy, sales managers are left on their own to figure out how to implement whatever knowledge, tools and methodologies they received from training on top of their existing responsibilities—an onerous task indeed.
Is it any wonder that sales manager training fails to deliver the anticipated results when training is piled on top of training with no consideration for how the newly learned skills will fit with a sales manager's schedule, existing tools, or daily responsibilities? It only makes sense that the new skills fall to the wayside as the day-to-day realities of sales management take priority, but it doesn't have to be that way.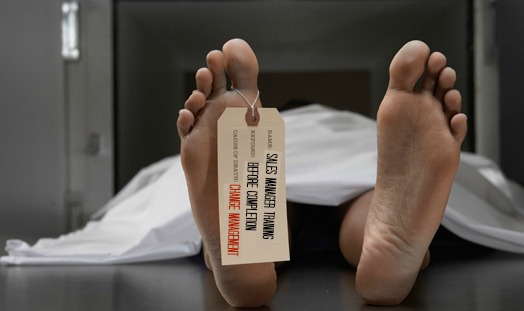 If you want sales manager training to lead to high-impact changes at your organization, the interrelated systems, processes and people impacted by the change must be aligned, supported and measured using a holistic change management approach that fits the reality of the hectic world of sales management.
For insight into a three-part change approach that makes sales manager training stick, join me for the upcoming webinar "3 Steps to Make Sales Manager Training Stick," on 21 January, 2015 at 2pm ET.
About the Author
At Vantage Point, Michelle Vazzana designs and delivers development programs for sales managers. The firm's client list includes some of the most successful and innovative sales organizations in the world, including Essilor, General Electric, HP, Kaiser Permanente, LexisNexis, and Rolls Royce.