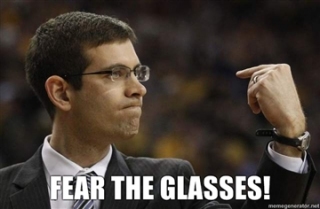 Brad Stevens is the head men's basketball coach at Butler University, and is already a coaching legend at age 34. His team competes tonight for the NCAA title for the second year in a row. Who knew he was a former Eli Lilly sales comp wonk? The NY Times weekend profile of Stevens described his responsibilities in a short-lived post graduate corporate career:
Stevens's responsibilities at Eli Lilly included distilling information from sales to help determine compensation for pharmaceutical representatives…
We'd like to officially declare ourselves Butler fans.