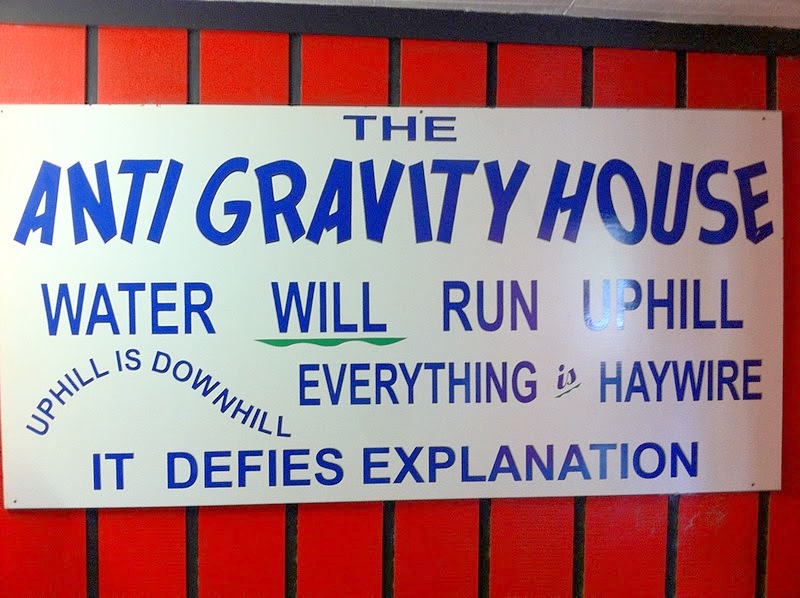 Step inside the sales organization (most any large sales organization). You'll see things that overwhelm the senses, confound reason, boggle the mind. Buyers will violate long-established natural laws governing customer behavior. Salespeople will perform activities that serve no purpose, and be paid for outcomes that they do not influence. Investments will disappear before your very eyes. Water will run uphill.
The carnival funhouse describes the environment within which most sales managers are asked to lead – an environment where things aren't what they seem (and the staff, like our own, is mostly carnies).
We hear a lot about the Sales Management Funhouse in our community of sales managers, sales operations leaders, and sales force productivity experts. It comes up in discussions about the need to radically re-align sales organizations, and the need to develop adaptable sales managers who can lead through uncertainty, chaos, and change. One thing is certain: the Funhouse is a lousy place to work (even for a carny). It's even a lousy place to visit for your customers and prospects.
Companies are shutting down their sales organization funhouses at a rapid clip, judging by the inexhaustible interest in topics like sales transformation and change management among our members. Leading the way are sales managers able to bring order to chaos, enlightened reason to the superstitious, and real value to customers accustomed to tom foolery.
We'll be talking about these issues at our 2012 Sales Force Productivity Conference. You should join us there for one or more of the conference sessions scheduled below. (See the complete agenda here.)
Transforming the Sales Force: How Organizations Are Restructuring, Refocusing, and Reinvesting in the Sales Function
Emerging Management Competencies for Sales Leaders
Developing a Change-Ready Sales Culture
Retooling Sales Management to Drive Sales Force Change
Course: Leading Sales Force Transformation
Free stuff
Enter to win a free registration to the conference! We're giving away three more – one each day between now and 13 October!
Book Chapter Download: "The Sales Manager: An Essential Facilitator of Change," from the recently published book Building a Winning Sales Management Team: The Force Behind the Sales Force by ZS Associates' Andris A. Zoltners, Prabhakant Sinha, and Sally E. Lorimer.

White Paper Download: "Developing a Change Ready Sales Culture," by Arlene Johnson. Includes specific ideas on planning and implementation practices related to sales organization change initiatives.